Reading Time:
2
minutes
Are you struggling to discover and connect with designers and creative talent around the globe? No worries! In this blog, we've picked 'Dribbble' as an app of the week that lets you discover the world's top designers and creatives. Read on to know more!
Millions of people rely on the internet for their business. They might need an app for their business, and thus looking for a professional mobile app development company, or maybe they need the best UI designers from around the world for their website/app, you never know. Dribbble makes your work easy by letting you explore inspirational designs from experts.
What Is Dribbble?
Dribbble is a leading destination to find design inspiration and showcase creative work and home to the world's best design professionals. It functions as a self-promotion and networking platform for graphic design, web design, illustration, photography, prototype, animation, and other creative areas.
Dribbble helps some of the world's best design-forward companies, including Apple, Airbnb, IDEO, Facebook, Google, Dropbox, Slack, Shopify, Lyft, get exposure for their design teams, and to help them hire expert creatives.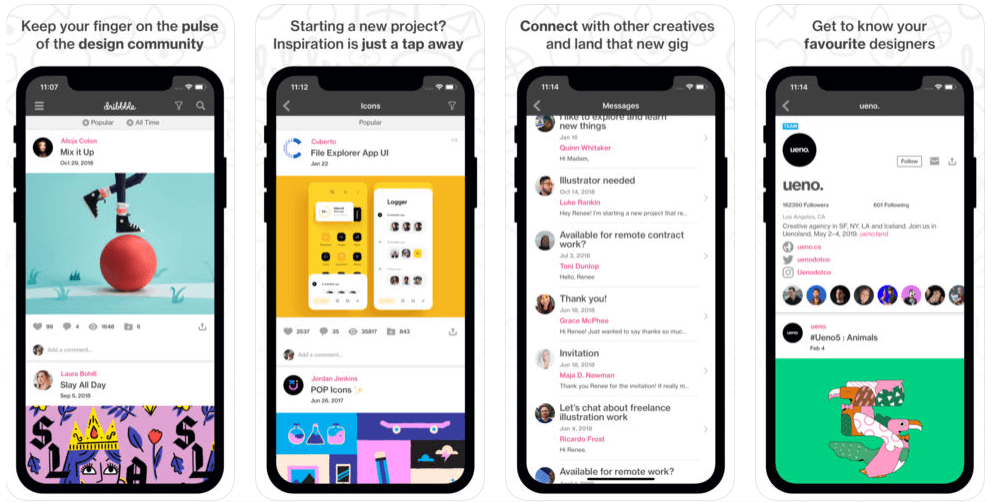 Being one of the most popular social platforms for designers, the app lets you follow the experts' best design and share your designs among thousands of others. Dribbble is available for both iOS and Android for free for everyone. The app also has a subscription model with some added features.
How the Dribbble App Works?
Dribbble is the go-to resource for discovering and connecting with designers and creative talent around the globe. It is the heart of the designer community that works with the following steps.
It saves users' personal information while creating an account.
All your works and creations that you upload get saved on the Dribbble app.
The app saves user activities like following other users, numbers of uploaded shots, likes, and more.
When users search for a certain design using keywords, the request first goes to the cloud server, and then data gets processed accordingly to display the items.
Features of Dribbble App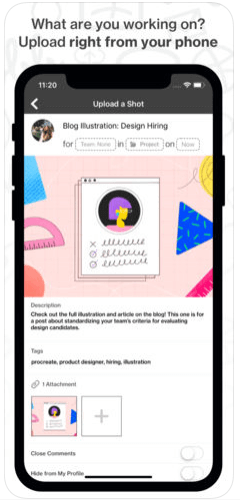 Browse and curate amazing design work faster and easier.
Browse popular shots, recent shots, and shots from people you follow.
Access profile easily and see the likes and bucket collection.
Browse trending designs from those users you follow.
Use keywords or tags to search for inspirational designs.
See designers' profiles and follow them.
Upload shots (images, GIFs, or videos).
Upload design smoothly.
Explore the latest job listing.
Easily upload new shots with the use of your device.
3D touch enables you to get a closer visual of any available shot.
Share extension enables you to share your Dribbble from designing tools.
Use Dribbble links to open shots.
Dark theme and push notifications.
To conclude, if you are looking for icon artists, typographers, design inspiration, and other creative types, Dribbble is the app you should give a download since it is easy and convenient to use for everyone.