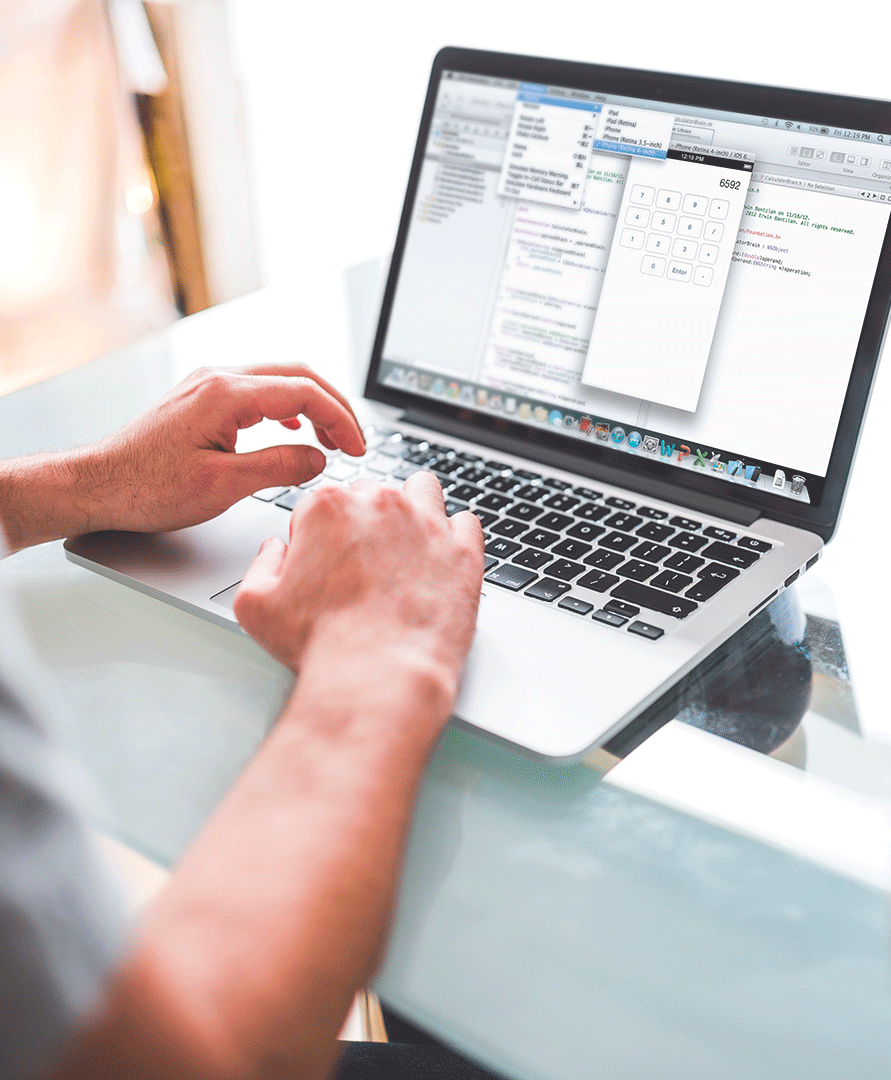 Defining Success with Mobile App Development Services
We expand your mobile app ideas & congregate them together to build apps that get featured over stores and people love to use every day.
Our mobile application services enable you with products that are performance-packed, esthetically beautiful and deliver experience that user loves. We help develop mobile apps that define success for your business need.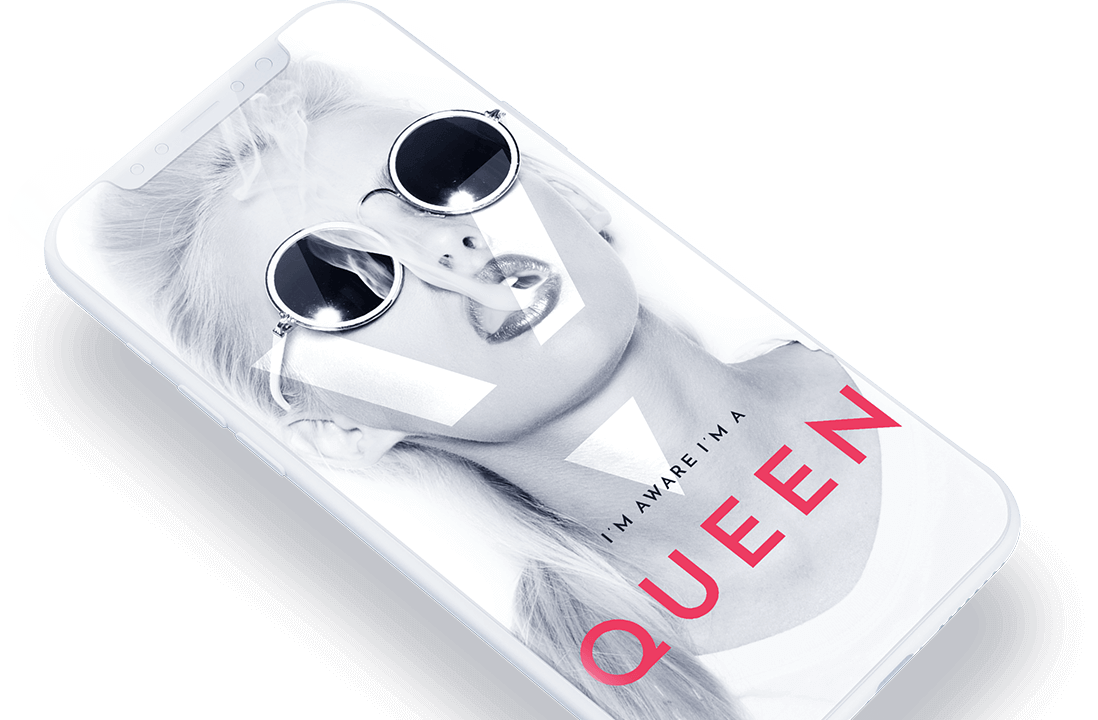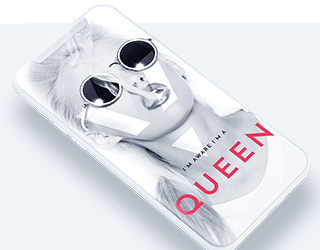 iOS App Development
We offer out of the box mobile development services for iPhone, iPad and iPod devices. As a mobile app development agency, building apps since inception of mobile platform with iOS, we have delivered apps that generated millions of downloads.
Our team designs flawless mobile app architecture that defines app processes for real-world scenarios having seamless user experiences. The apps we build get featured over App Store and get best positive user reviews.
We are not only a mobile app development company, we are the best experienced minds in market that help strategize mobile development and integrate monetization model that actually generates ROI.
Android App Development
We deliver amazing Android mobile apps that look beautiful on Android devices of all screen resolutions. As a mobile apps company, building app since Google acquired Android platform, we have developed mobile apps that people love to use every day.
Our team nurtures robust and secure mobile app architecture strategies that deliver user friendly experience in the real-world. Our developers follow industry standards for writing mobile app code that is bug free and deliver greater performance.
We are not just a custom mobile apps design and development firm, we are your partner who and takes ownership of your product. We strategize apps, design UI and UX, develop it, help monetize, and keeps it upgraded to latest Android mobile versions.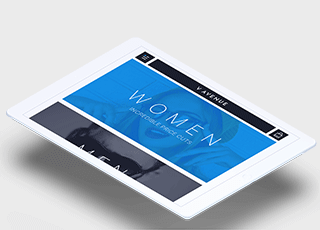 Responsive
Web Applications
Responsive web apps are changing the way content is served to user nowadays, web apps are designed in a way that offer app experience while accessing on web browsers. We build aesthetically designed mobile web apps on advanced technologies for catering your business needs.
At AppsChopper, we develop customized web applications with strategies to revolutionize your business growth on web platform. We have a capable team help mobile web developers who create performance-packed web apps enriched with robust features.
We build your online presence firm and impressive among target users. Our team build responsive web apps that aligns page element to the screen of mobile and web devices beautifully, delivering mobile app alike user experience.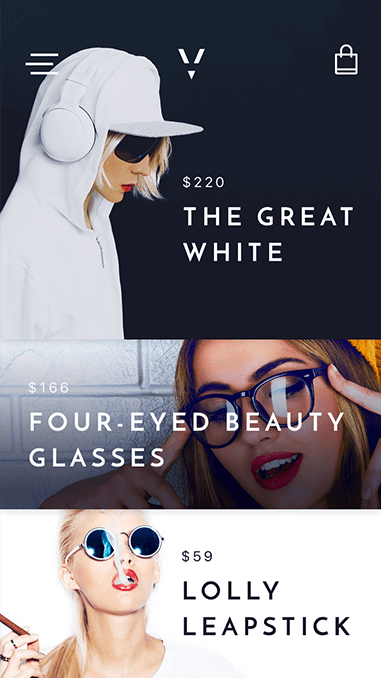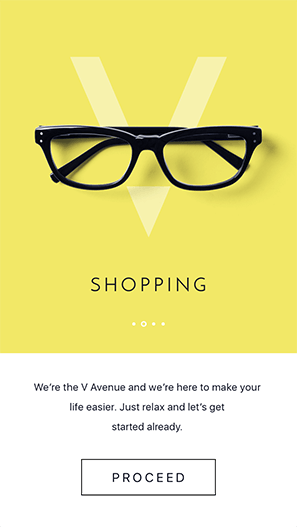 Hybrid App Development
Integrated with multi-browser components on native and web technologies, hybrid apps ensure your maximum reach among customers cost-effectively. We build hybrid mobile app that deliver performance across cross-platform devices.
No matter how complex a project is, our team integrate custom app features accepting the limitations of cross-platform technologies. Our team is specialized in developing hybrid apps with modern tools and perfect strategies to meet your expectation level.
We are not just a mobile application development company offering hybrid services, we build feature-rich hybrid mobile apps that serve native like performance on mobile devices. We starve to enrich your user experience leveraging cross-platform technologies.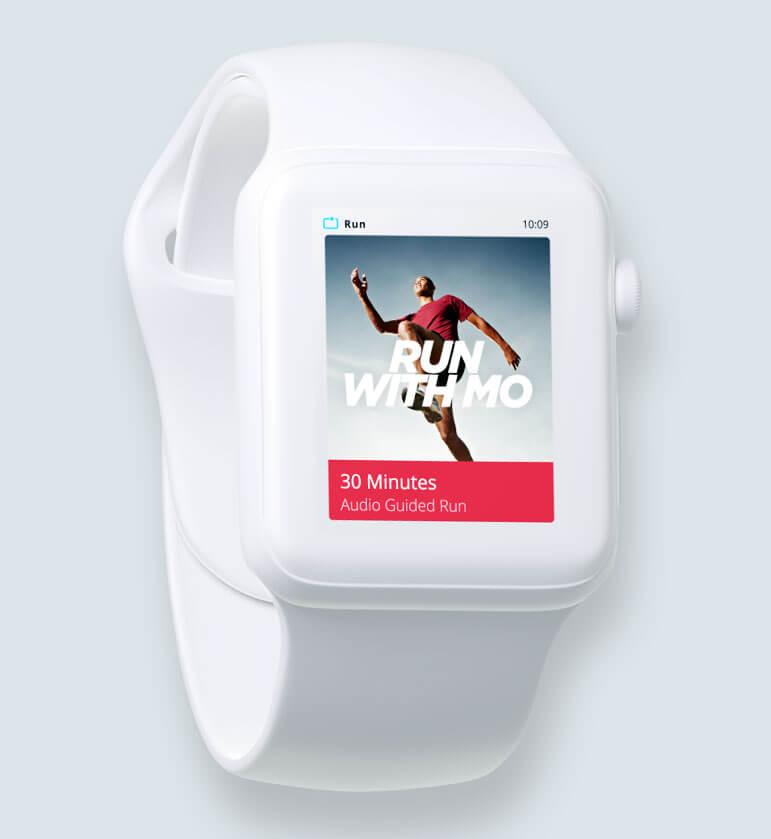 Wearable App Development
Wearable technology is changing the way people use apps, mobility have shifted from pocket to wearable gadgets. AppsChopper offer services to build wearable mobile apps for Apple Watch OS, Android Wear OS, Fitbit OS, Tizen OS and Pebble OS.
Our team possess excellence in creating revolutionary wearable apps with elegant visuals and experience for the tiny display. We build high-performing apps for wearable devices with engaging notification, powerful features and much more.
Not just a mobile app development services provider, we deliver multitasking wearable apps engraved with smartphones to access, control, and analyze data as per specific needs. We transform wearable ideas into code and develop apps that people love to use on body.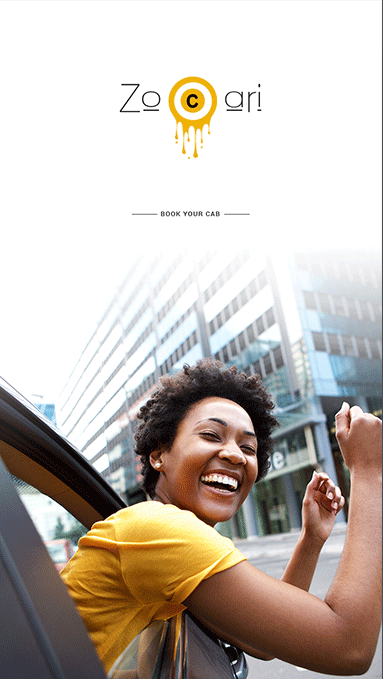 IoT App Development
IoT has emerged as the latest invention in the technology domain, letting machines connect and communicate for defined scenarios. AppsChopper offers IoT app development services to build powerful M2M apps for pursuing business objectives.
We at AppsChopper render quality IoT solutions as mobile, web and gaming applications integrated with IoT. Our team innovate with technology to connect multiple devices using Bluetooth, WiFi, ZigBee, etc., and leverage IoT products.
We are a known mobile development company with immense capabilities in IoT. We are IoT ready for building M2M app for smart cities, smart homes, connected healthcare, transportation & logistics, telecom, agriculture etc.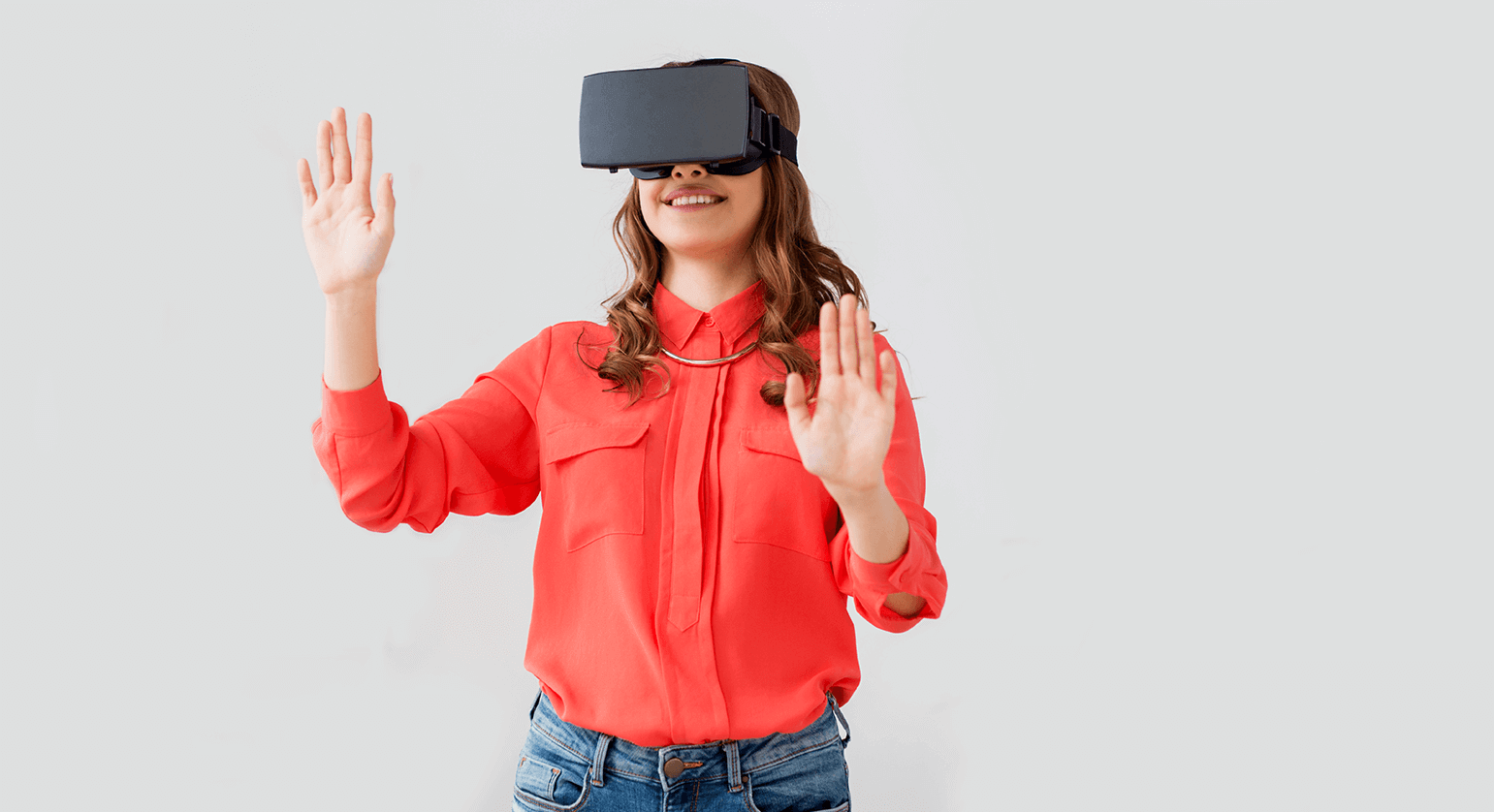 Augmented / Virtual Reality App Development
Augment reality allows presenting real world to users with exhilarating graphical information on mobile devices, on the other hand Virtual reality allows user to experience a constructive world using gadgets. At AppsChopper, we offer AR and VR mobile development services.
As a mobile app design company we hold in-depth knowledge and experience of building AR & VR apps to transform ideas into a real world objects. We deliver cross-compatible applications that are integrated with cutting-edge features and user-friendly operation.
Professionals working with AppsChopper architects AR & VR apps to cater real-world problem with mobility illusions. Our team hold expertise developing apps for healthcare, education, gaming, professional training and other creative business needs.
What is Mobile App Development?
Mobile app development is a process of digitizing your business or concept into a mobile application for smartphone devices such as iPhone, iPad, Android phone, tablets, wearable devices, etc. Good mobile application development follows an agile, spiral, waterfall, etc. model for a systematic approach of app design, coding, testing and maintenance.
What does Mobile App Development Services Include?
Mobile app development services is used as an umbrella that include consultation and documentation of your business requirements, designing mobile app visuals, assets and user experience, coding app features through native or hybrid approach, running automated and manual testing, and maintaining your app.
Tools & Technologies Used during Mobile App Development
Mobile application development requires using a combination of tools and technologies. An app can be designed on Photoshop, Sketch, Adobe XD, etc.
Native custom mobile app development is done for iOS platform with Swift, C, C++, and Objective-C on Xcode, while Android apps are developed through Java on Android Studio & AndroidSDK; Cross-platform mobile apps are programmed using HTML5, CSS3 and JS on hybrid app development frameworks like Cordova, Ionic, etc. Finally mobile apps are tested through automated tools and manual and usability testing to make sure the apps offer a great experience for your users.
Mobile App Development Services Process
An ideal process for mobile app development services depends on your specific requirements. In most app development scenarios, these're as follows:
Understanding business requirements and analysis
Selecting development technologies and approach
Wire-framing and app data flow architecture design
Mobile app visuals and user experience design
Project management and code engineering
Integrating third party APIs
Automated, manual and user acceptance testing
Publishing mobile app on Apple and Google stores
Marketing and user data analysis for improvisation
Maintenance and support
Our Moblie Apps Development Portfolio
We have developed amazing apps for iOS and Android mobile platforms, sharing some from the huge list of our app portfolio.
Our Clients Love Us and Vice-Versa
Showcasing some of the amazing testimonials shared by our clients. We are rated 4.8 stars for mobile apps development, based on over 650 reviews.
Big Brands

Love our Work

We have served business leaders and helped them deliver difference to their users with our app services, and helped startups become brands.