Taxi Booking App Development : Best Developers to Make Uber & Ola Like Apps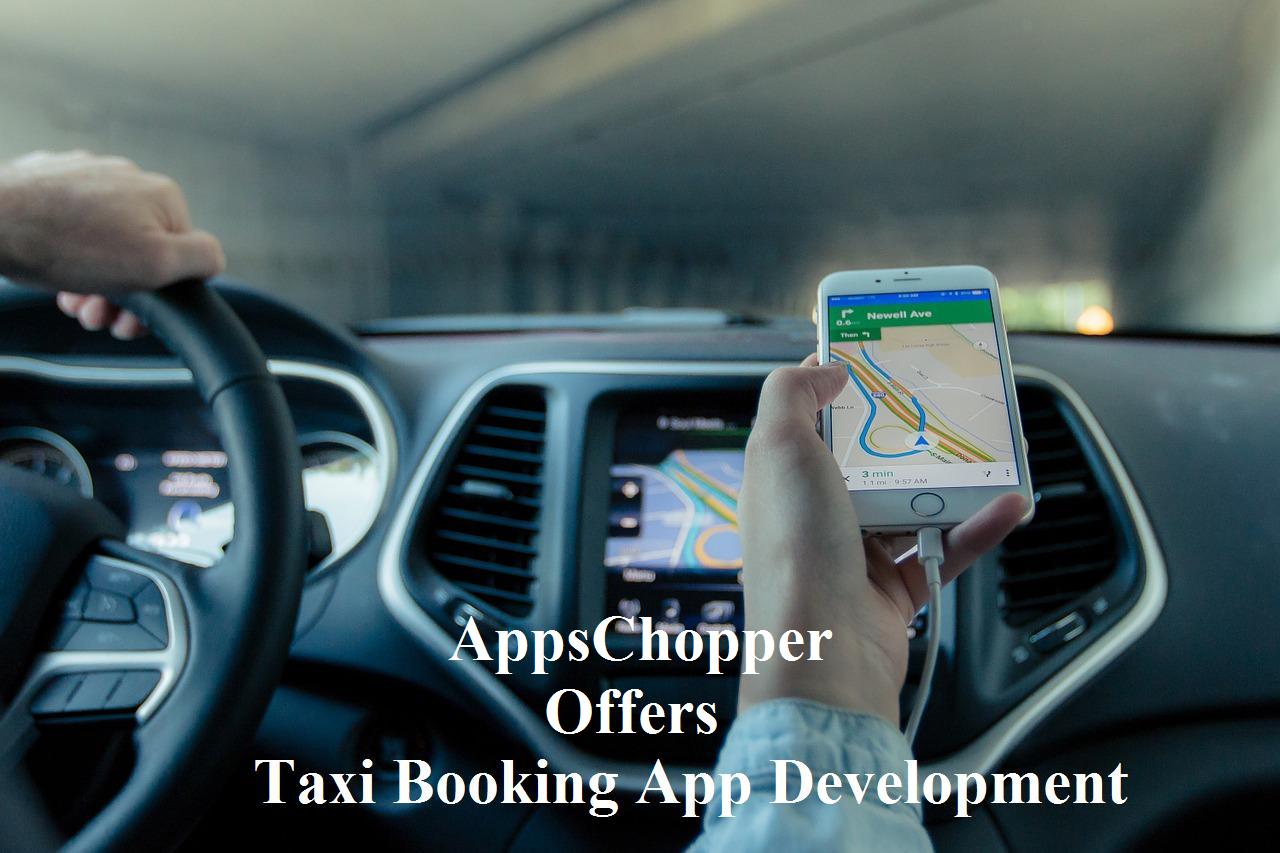 We, at AppsChopper are proficient in development of the taxi service apps, thanks to our highly competent developers and implementation of some advanced development tools and practices. Through our expertise, we can let you have taxi apps that are similar to Uber and Ola in terms of functionalities and performance. If you wish to get an Uber or Ola Clone app, we are the one-stop destination for you.
Get in Touch for Taxi Booking Mobile App Development
Contact US
Cab service has emerged as one of the most sought-after and reliable ways to commute within the city. When we talk about taxi services, Uber and Ola are some of the names that have become synonymous with it. The only point of contact between the commuters and the taxi service is the app and that is why it has to be high on quality, usability, and feature-stack.
What you get in Taxi Booking App
You will be bestowed with a wide array of features in the app along with user-friendly user interface and practically all the features that are found in the top taxi apps.
A user-friendly interface
Our Taxi apps boast a rich and user-friendly interface that is attractive as well as intuitive. The functionalities are quite easy to understand and the navigation is smooth. Emphasis is laid on not making the app screen cluttered.
Real-time Taxi Tracking
You can view the taxis that are available in the area near you and also track the cab that you have booked in real time. GPS integration is used for the purpose.
Map Integration
Map is integrated to the app so that your users can track the taxi and also send their location to the taxi drivers. Map can also be used to get the direction from starting point to the destination.
Payment Integration
You can get payment systems like credit/card debit card payment, wallet payment and other such payment mode integrated in the taxi app we develop for you.
In addition to these features, there are several other nifty options like Rate a driver, share the ride, taxi arrival notifications, transaction history and invoices etc, that you get with the app. AppsChopper has developed taxi service apps for its clients and they are more than satisfied with them. Through our taxi app development service, we aim to establish you as a major player in the taxi service app industry.
Why Taxi booking Mobile Apps are so popular?
Earlier the taxi services were not app-based and people had to call on particular numbers to book a taxi. The rates were also not competitively fixed and were on a higher side. People always wished to experience ease of booking, digital payment options, and lower rates. This is exactly what taxi apps provided to the customers. Using the app, the users could book a taxi with just a few clicks and thanks to GPS and map integration, the cabs could be tracked too.
In addition to it, an array of payment options were provided including credit/debit card payment, integration of popular wallet or an in-app wallet etc. These are some of the strong reasons behind such a surge in the popularity of the taxi apps. The taxi app industry in India has been estimated to be worth $ 9 billion and will continue to prosper in the coming years. The growth rate of the industry has been estimated at 17% to 20%.
Advantages with AppsChopper
As mentioned earlier, taxi apps are the only interface, a user avails the taxi service from your company if you do not have a web platform too. In such cases, your app must be able to offer a personalized experience to the users.
Skilled Developers Taking Care of The Development Process
AppsChopper ensures the quality of the taxi app by engaging the best developers and the most advanced tools. We can provide you a clone of popular taxi apps like Uber and Ola and at the same time design the app to be totally unique and in sync with your requirements.
Years of Experience in App Development
We have been in the app development industry for quite a long time now and are well-versed with app development for a range of platforms including iOS and Android. Using our service, you can launch your taxi service app simultaneously on both the popular mobile operating systems.
Impressive Clientele
Being a seasoned mobile app development company and having catered an appreciable number of clients globally, we are the best suited for the development of a taxi app that requires skills hands.
Meets Your Requirements Precisely
Although you might be looking for taxi app just like Uber or Ola, but need to have the uniqueness intact. We hold several discussions with you to understand the exact requirements and the deliver what you ordered.