IoT Apps Development: Building Apps For Internet-friendly Devices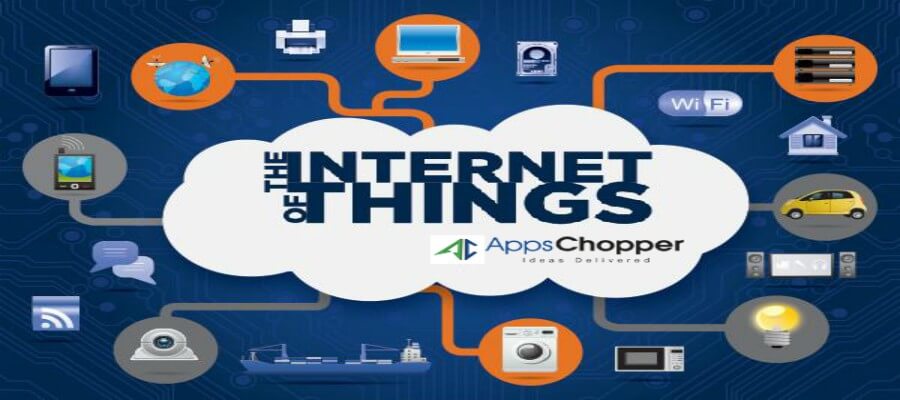 With the introduction of IoT technology, the global population is rapidly turning towards the latest development i.e IoT-enabled apps. Almost every tech-friendly personality is familiar with this innovative and advanced technology as specified for various internet-friendly devices & often referred as "Internet Of Things". Nowadays, numerous upgraded and smart IoT devices are available in the market and getting popular among users resulting to IoT app development. According to Gartner's prediction, IoT apps will generate surpassing revenues of $2.5 million per minute and by 2021, 1 million IoT devices or gadgets will sell out every hour.
What is Internet of Things (IoT)?
Internet Of Things is smart devices that are connected via internet or other advanced functionalities. On another hand, IoT apps are majorly accessed for managing multiple tasks and controlling them conveniently through different channels. Moreover, when IOT's are integrated with app technology, a high-performing & engaging IoT application is developed in order to deliver stunning user-experience through advanced IoT (Internet of Things) app development. With a gradual shift of customers towards IoT apps, several businesses and organizations are aspiring to avail IoT app design services and get cross-compatible app fully-fledged with interesting features. Generally, apps accessible on the given below IoT devices are in trend:
1) Handheld devices including mobile phones & tablets
2) Wearable and smart watches
3) Air conditioners and automated appliances
4) Earphones or headphones
5) Daily used vehicles
6) Controlled heating systems and home utility apparatus such as refrigerators, fans, & lights.
Get in Touch with IOT App Development Company
Contact US
Nowadays, all above devices or appliances are modified and made internet-friendly for enhanced user control. Mainly, the functionalities such as Bluetooth, Wifi, iBeacon, NFC, and other features are devised with IoT devices and that's why, customized apps are favorably designed to access them. However, the process of IoT (Internet of Things) app development is not similar to other app development tasks. So, your app developer must keep the following things in mind while creating an IoT app:
Secure hardware- IoT apps are majorly connected with small objects through customized sensors and that's why, every IoT app design service provider must incorporate fully secure functionalities to make it accessible on any hardware. Generally, IoT apps are developed for upgraded devices that are made with Enhanced Privacy Identity.
Advanced data security- Unlike other apps, IoT apps are used to connect & control multiple devices. Obviously, there are chances of hacking or data insecurity & the task of IoT (Internet of Things)app development becomes tricky. With appropriate data encryption and external lock sensors, IoT app data is safe.
Think about functions and features- IoT apps are specified for smart work and a user can access it for routine purposes. So, in order to build a useful and engaging IoT app, it is essential to know its significance for providing better user experience & convenient services.
IoT apps are in huge demand specifically among technology, healthcare, retail, infrastructure, manufacturing, and transportation industries. Thus, the majority of businesses are turning towards IoT (Internet of Things) app development for facilitating their customers and let them enjoy the stunning functionalities of an app.