PlanningWale Partner Case Study
Event Planning App for Vendors & Users
We abide our accomplishments with all our efforts & proficiency. So, here is a success story defining the challenges & their solutions we came across in the development of this event planning app.
The Client
Founded in 2015, Planning Wale, a well-known event planner, helps people make their events unforgettable with professional services. Covering a wide range of events like birthday, marriage, corporate events, etc., it lets you get in touch with right professionals even without putting any extra efforts. The client was in need of a trustworthy partner who could understand their event planning app idea and ensure its successful conversion into reality to build a customized application.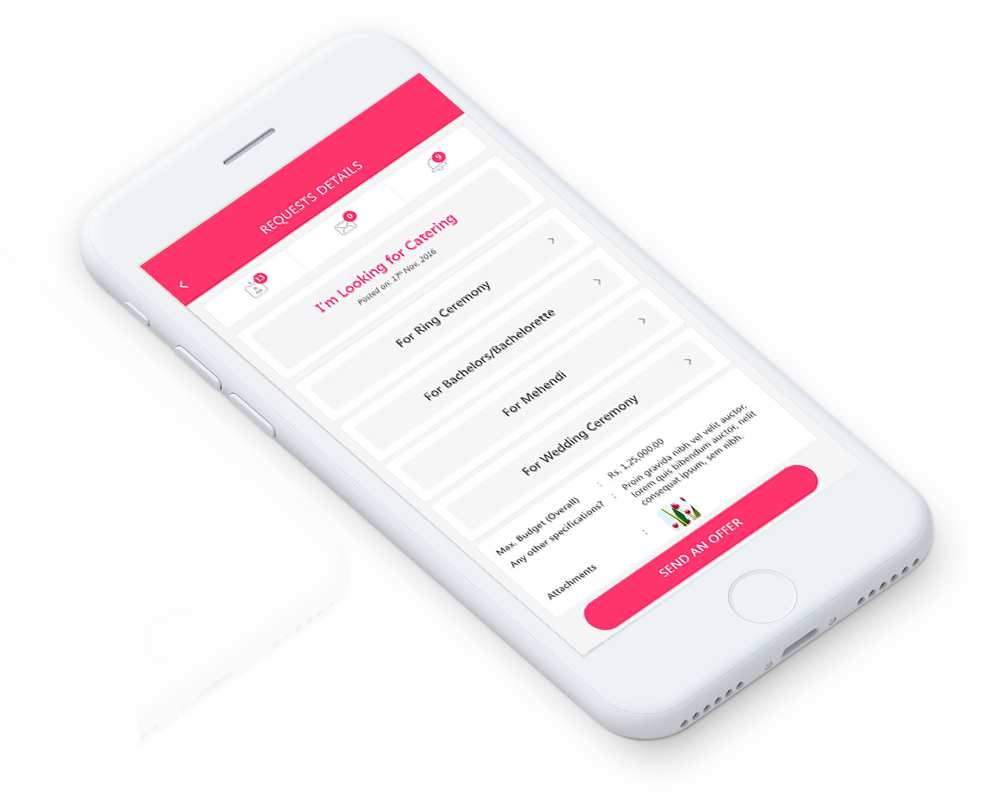 The Challenge
We overviewed client's business, listed on yellow pages, and a live picture of market assiduously to explore all the feasibilities and scopes. Our strategists proceeded with a solid approach along with robust plans and approached the client. We got the project awarded, but with certain challenges:
A custom marketplace app to cater a wide range of event planning services.
An engaging app that could help business to be recognized on cross platforms.
An app endowed with enhanced functionalities and advanced features to help users get quotes from vendors' websites.
Option to chat with experts directly for specific services and make payment for same.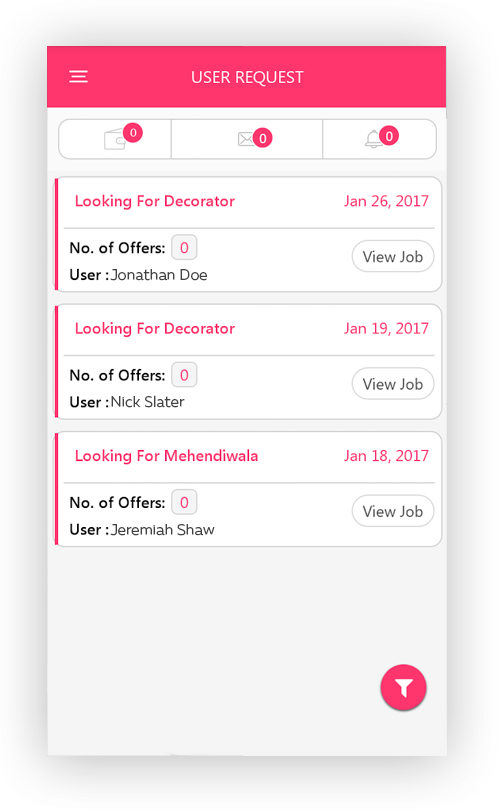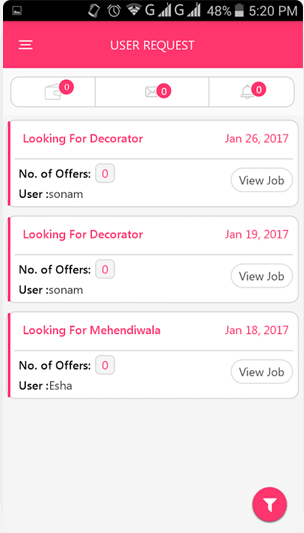 Solutions from AppsChopper
Our team always come up with the best, no matter how bigger challenges are. We analyzed everything in-depth and discovered all the possibilities to come up with proper ideas and strategies to face challenges and avert them with the following solutions:
Our team crafted a powerful backend powered by PHP technology, with services and other data to be rendered in real-time on multiple platforms.
Designed a feature-rich android application engraved with features to offer an enhanced user experience.
Developed app with flawless job posting and service availing process for hassle-free transactions.
Integrated a chat process to connect users with vendors and option to make payments online.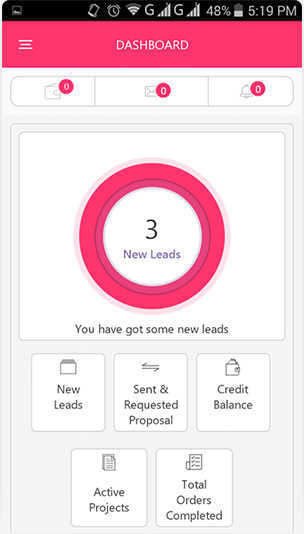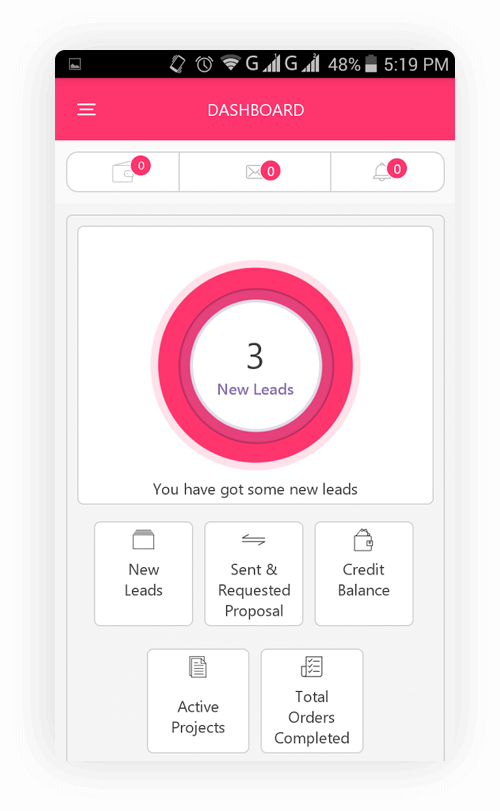 Final Outcome
The outcome was amazing, the app was loved by everyone. We delivered a bug free app, having great user experience, loaded with all the features demanded by client within specified time frame. Here are the major outcome of the product:
A platform for decorators, artists, dealers, planners, videographers, decorators, and caterers to generate work and revenue.
Single destination for users to find all the services required for occasions with multiple vendor options to choose from.
One-to-one chat feature for communication with secure and easy payment option.
Location based services search and flexible filter for users to browse vendors.
Real-time job posting, reflecting jobs to vendor, bidding and bagging work and much more.
2 Months Journey of PlanningWale Partner
Value Added for Client
PlanningWale Partner app included everything to make client pleased and redefined users' experience in tremendously. We helped add value to the clients' product in many ways:
Good User Base: The variety of vendors available on platform attracted customers at big level.
High Engagement on Platform: Option for users to directly post their requirements and making it quickly available to users made great engagement on the platform.
Trusted Marketplace: The chat feature allowed smooth communication and build trust among the two users, with real-time exchange of words.
Secure Cash Flow: Secure payment option allowed smooth service delivery and payment with no discrepancies.