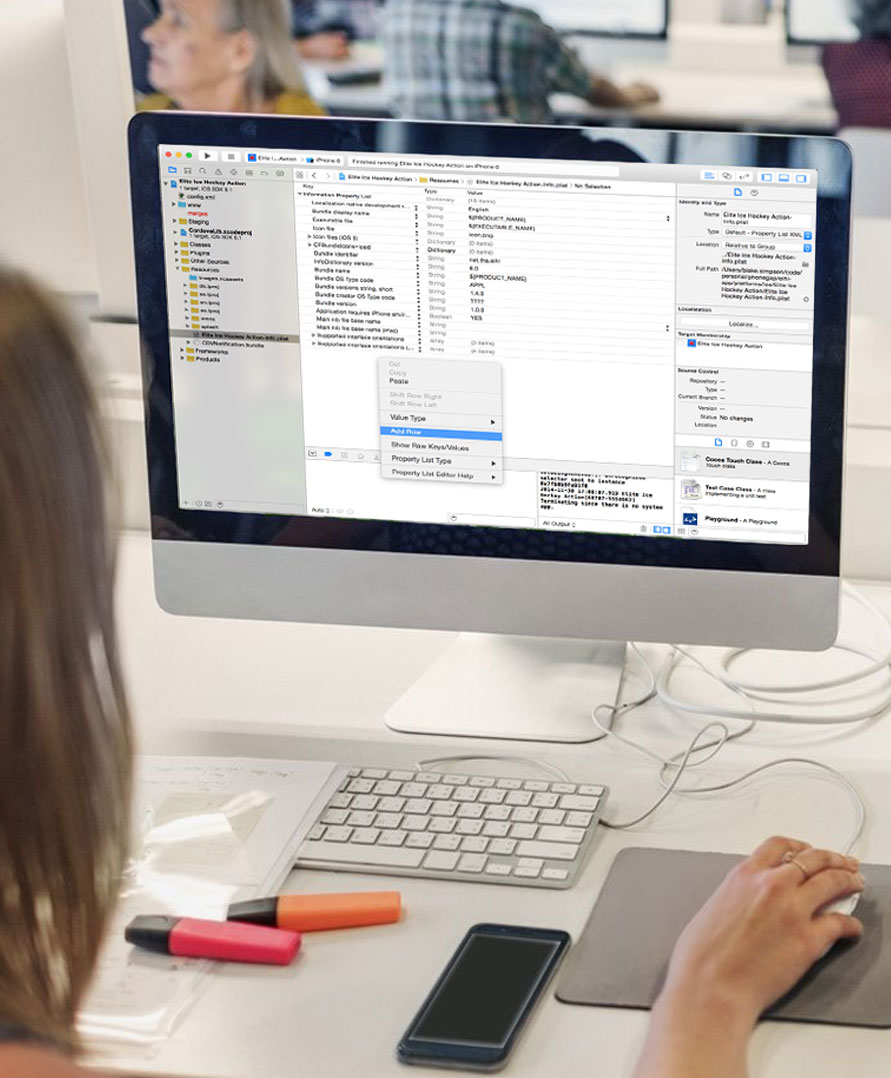 Hire iOS Developers to build your Awesome iPhone & iPad Apps
Looking to hire iOS app developers for your iOS project? We offer dedicated iOS developers for hiring on offshore and onshore with flexible engagement models best suiting the business needs.
Our iPhone developers create advanced iPhone, iPad and iPod apps on Swift and Objective-C leveraging the development platforms, which works seamlessly on different screen sizes and iOS versions.
Why Hire iOS/iPhone Developers?
The iOS app market is flourishing consistently from quarter 1 of 2007 with a defined trend. Purchase intent of users on iOS is much higher compared to other mobile platforms, and the biggest mobile market have iOS dominance.
Hiring iOS/iPhone developer dedicatedly empowers you to shape, develop and evolve your iOS app concept into beautiful product. Having iPhone developer working as a team lets you customize the product for usability to an unlimited extent which becomes difficult in fixed-bid projects.
We are into building iPhone, iPad and iPod apps from the inception of App Store, and have strength of the most experienced developers in the industry. Our team of iPhone developers hold expertise developing apps on latest Swift and traditional Objective-C language.
We help you hire remote iOS developers that best fits your app requirement by understanding the features, architecture, development technology, APIs integration and lot more. Our team of iPhone developers help you build wonderful apps that are aesthetically beautiful, gets featured over App Store and are loved by your end-users.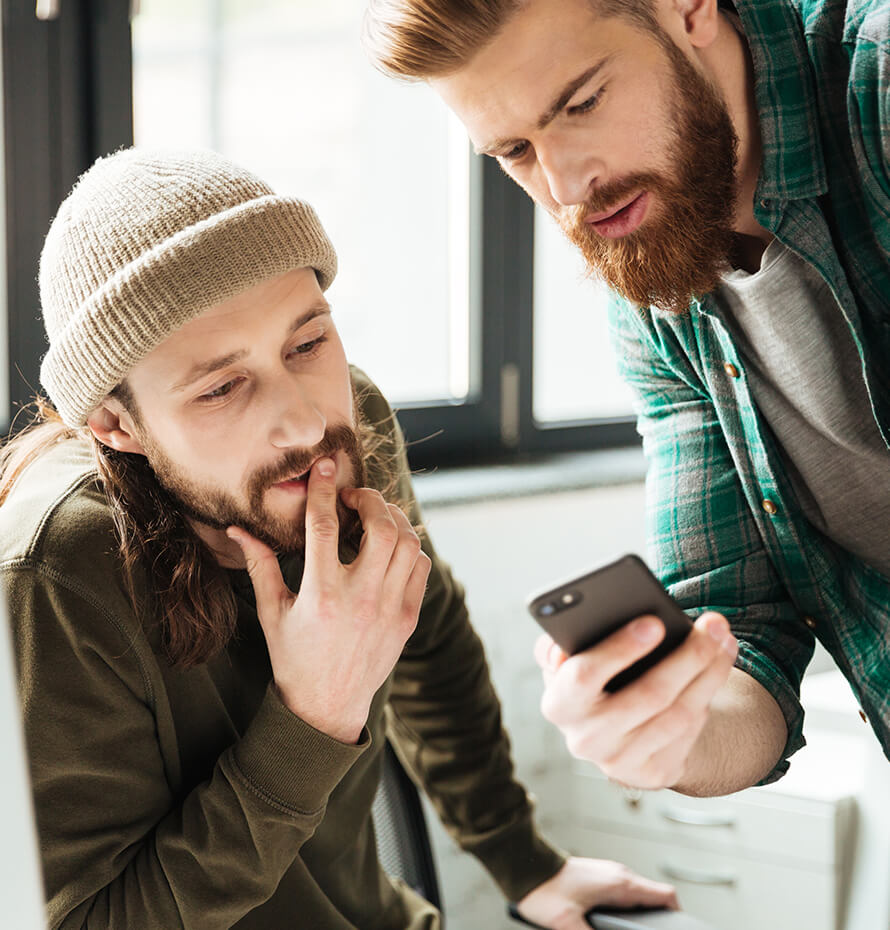 Why Hire iOS App Developers from AppsChopper?
Our team of iPhone app developers build products that help you target iOS users worldwide for your business model. Hire iPhone developers to build apps packed with advanced features and latest market trends with flawless experience for end-users.
Dedicated iOS developers of our team builds the best custom apps integrating your business concept as user experience. We integrate visuals and experience on app screens making end-user engage on actionable items for your end-goal.
Our self-motivated team of iOS app developers leverage the latest technologies, tools and techniques to build awesome applications for iPhone, iPad, etc. Hire iPhone app developers to generate hefty revenues and keep focus on target audience by creating customer-centric mobile apps.
We work with proven approach, methodologies and strategies to deliver quality iOS apps to meet expectation level of iOS apps. Hire iPhone programmers from us to build apps for business needs, monetization, mobilization and other custom needs.
Flexible iOS Developer Hiring Plans
We offer flexible time and material engagement models for hiring iOS developers that best fit your development needs, making it convenient and cost-effective. We keep you updated with a process of real time tracker for monitoring and analysis of hired resource.
8 hours a day making 160+ hours of work monthly on your product
2 months of minimum hiring period
Full upfront payment of dedicated resource
ASK ABOUT THIS PLAN
8 hours a day making 40 hours of work weekly on your product
1 week of minimum hiring period
Full upfront payment of remote resource
ASK ABOUT THIS PLAN
Flexible hours with no defined time frame, use resource as you wish
No hiring commitment, asign tasks whenever require
Full upfront payment of flexible hours
ASK ABOUT THIS PLAN
What makes our iOS App Developer Team Better?

Clients'
Appreciation
We have been trusted and appreciated by clients for dedication and efforts our team had put in their iOS apps.
24/7
Customer Service
We fulfil our commitment to provide round the clock customer support to clients. We have dedicated staff to solve their queries.

Innovative
Strategies
We employ a team of professional iOS developers who devise sterling plans when it comes to creating resonating apps.

Dedicated
Approach
Our iOS/iPhone developers take dedicated approach to build the best product and ensures its success among end-users.

Streamlined
Workflow
Our team follow a structured workflow to keep track of every project that is either delivered or has been entrusted to us.

Contented
Clients
We follow the principle of timely project delivery with uncompromised quality, which helped us enjoy a group of contented clients.
Why AppsChopper for Hiring iOS Developer?

One-Go-Approval
Our developers follow Apple guidelines and create out-of-the-box iOS apps that gets approved over App Store in one go.

Conversion Optimization
We are highly proficient in conversion rate optimization and builds app with higher percentage of users converting to business goal.

Push Notifications
Our team deliver comprehensive iOS app solution with effective push notification to maximize the possibility of user engagement.

Flexible Hiring Models
We understand your need and have flexible models to let you hire our iOS developers on Hourly, Weekly, Monthly and Yearly basis.
Our Clients Love Us and Vice-Versa
Showcasing some of the amazing testimonials shared by our clients. We are rated 4.9 stars for dedicated iOS developers, based on over 250 reviews.
Big Brands

Love our Work

We have served business leaders and helped them deliver difference to their users with our mobile app services, and helped startups become brands.