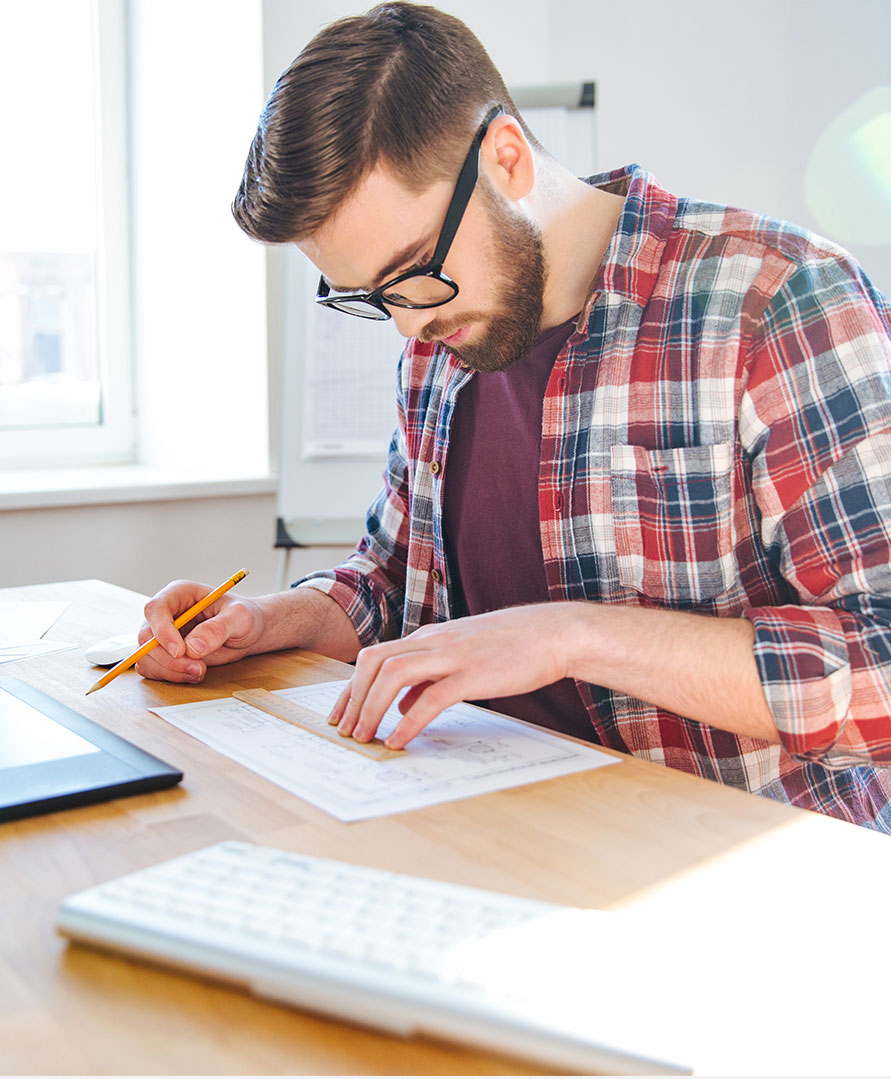 Hire UI Designers, UX Designers and Developers
Looking to hire app designer? We offer dedicated UI and UX designers to carve mobile app interface and user experience for your apps. Our UI UX designers embed your business within app visuals and navigation to enhance user engagement.
Our designers have mastered the art of creating fascinating apps crafted with innovative designs that people love to use every day. Hire UI and UX designers to create beautiful graphics and aesthetically designed experience for higher user retention.
Why Hire UI and UX Designers?
Interface and experience are the most important aspect of a mobile app considering user engagement and experience. A good mobile app project consumes approx. 60% of the project time in UI and UX design.
Having UI and UX designers' team allow you to carve visuals and navigation of apps evolving user engagement and improve branding. Hiring a UI & UX designer and developer to work devotedly on your mobile app enables you to optimize apps' user interface and experience based on usability analysis.
Our design team leads the front of app journey and carves graphics & navigation carefully by understanding your business vertical, required features, target users, desired conversion and lot more, helping improve performance of your mobile applications.
We provide app designer for hire and assigns experienced team members who has familiarity working on your product category. Our UI and UX designer team holds expertise working on the best available tools in the market including Photoshop, Illustrator, Sketch, Adobe XD, InVision, etc.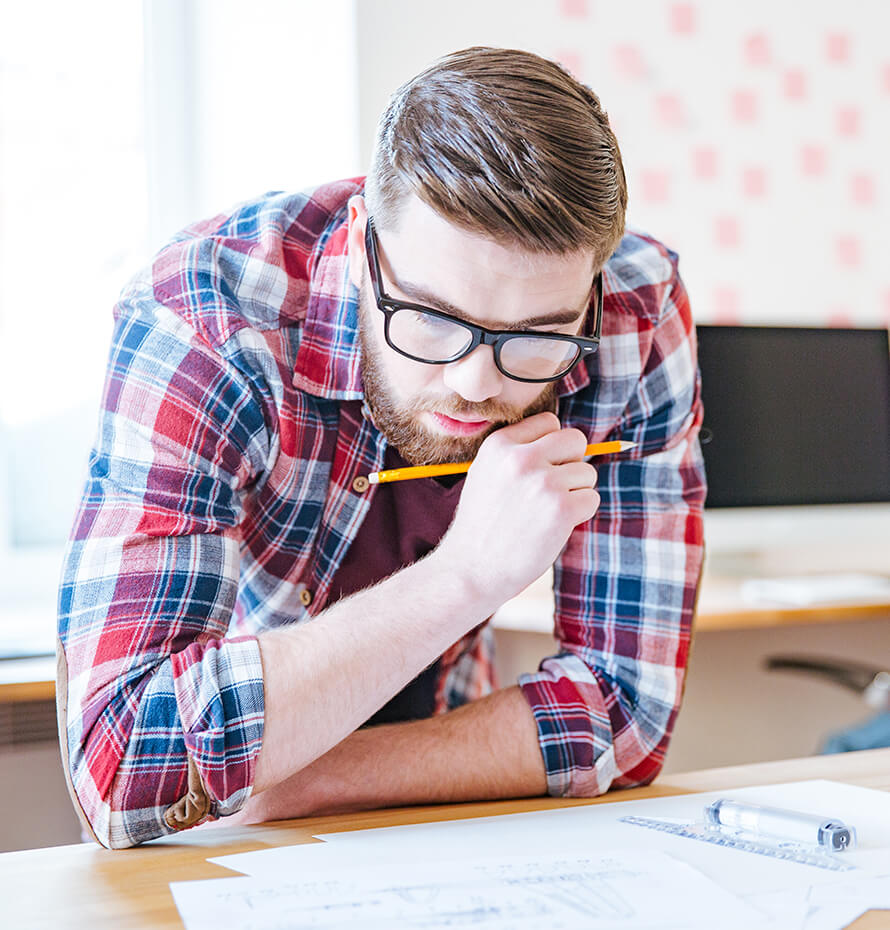 Why Hire UI & UX Designers from AppsChopper?
Our mobile UI designers help you make your business stand out from competitors with elegant looking and eye-catchy app interface. Hire UI designer or a team to carve app design with your brand integration and visuals for the target group.
Team at AppsChopper understands user behavior on mobile, and designs flawless engagement within app. Hire UX designers and work closely with team to shape user-experience and evolve the flow of how users navigate within app towards end goal.
We have creative UI/UX designer team who ensures your brand's strong presence, and innovate with it for your business growth. Our team build comprehensive app design following industry standards that are loved by users.
Dedicated app designer team at AppsChopper carve business-centric, trendy and conversion driven apps that your end-user love to use. Our UI and UX designers establishes a smooth and effective communication with your target customers via app design, resulting in increased sales and conversion.
Flexible UI & UX Designer Hiring Plans
We offer flexible time and material engagement models for hiring iOS developers that best fit your development needs, making it convenient and cost-effective. We keep you updated with a process of real time tracker for monitoring and analysis of hired resource.
8 hours a day making 160+ hours of work monthly on your product
2 months of minimum hiring period
Full upfront payment of dedicated resource
ASK ABOUT THIS PLAN
8 hours a day making 40 hours of work weekly on your product
1 week of minimum hiring period
Full upfront payment of remote resource
ASK ABOUT THIS PLAN
Flexible hours with no defined time frame, use resource as you wish
No hiring commitment, asign tasks whenever require
Full upfront payment of flexible hours
ASK ABOUT THIS PLAN
What makes our UI & UX Designer Team Better?

Client
Satisfaction
We team have earned impressive responses from clients globally for quality of visuals and experience design we provide.
24/7
Helpline
We are transparent by both words and action, and take clients throughout the development phase to deliver utmost solution

Inventive
Ideas
We have a self-motivated team of UI/UX designers who use innovative ideas to deliver magnificent user interface.

Professional
Approach
Our designers implement result-driven and professional approach, which leads them boost clients' sales growth.

Smooth
Workflow
We follow a streamlined workflow to build beautiful apps keeping clients engaged at every step, and improvise delivered products.

Maintain
Deadline
Our team is committed to meet the deadline, no matter how complex the project is, without compromising quality.
Why AppsChopper for Hiring UI/UX Designers?

Discover Audience
We perform lots of research works to shape up your app design goals while focusing on understanding your target audience.

Enhanced Accessibility
We draft solid strategies to increase accessibility of your mobile app. We do it proficiently with agile designing approaches

Quality Guaranteed
We never compromise with quality, no matter how much complications are involved in mobile app designing, and deliver utmost solution.

Global Employees
We deploy a team of professional UI/UX designers worldwide to assist clients with world-class app designing solutions.
Our Clients Love Us and Vice-Versa
Showcasing some of the amazing testimonials shared by our clients. We are rated 4.8 stars for dedicated UI & UX Designers, based on over 250 reviews.
Big Brands

Love our Work

We have served business leaders and helped them deliver difference to their users with our mobile app services, and helped startups become brands.